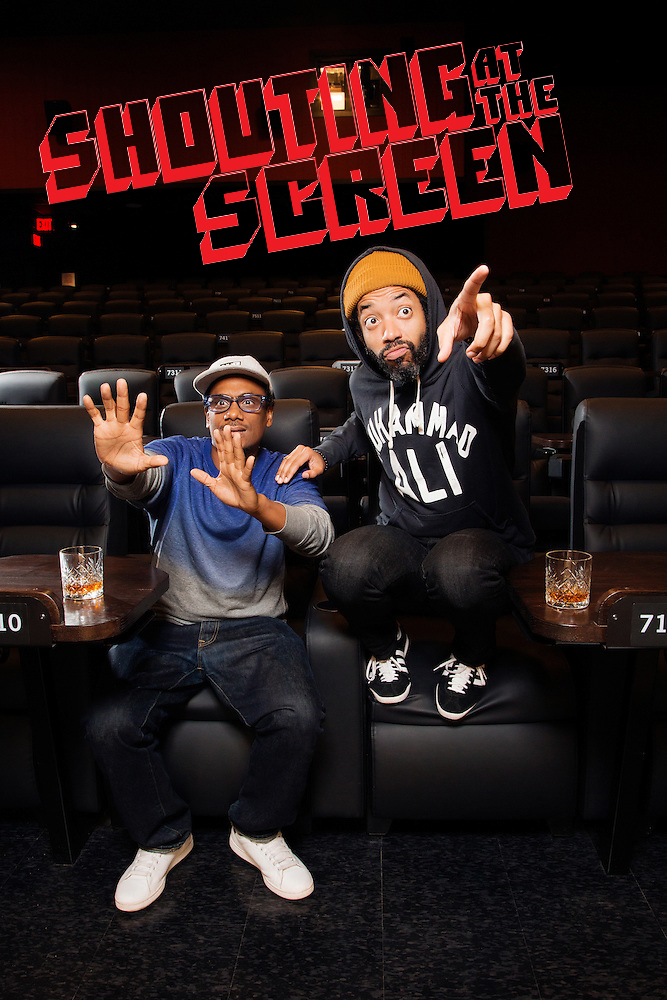 Shouting at the Screen
Run Time: 88 min. Format: DCP Rating: R
Hosted by Wyatt Cenac and Donwill. Come early for a DJ set by Donwill in Trees Lounge from 8-9pm.
Back in the days before live-tweeting, the only way to express your thoughts while watching a movie was to yell them out loud to the delight of your friends, and the disgust of some old people a few rows in front of you. Comedian Wyatt Cenac (HBO's Problem Areas, Bob's Burgers) and musician Donwill (Tanya Morgan, Adulting with Michelle Buteau & Jordan Carlos) invite you to join them as they recreate the kind of ridiculous, loud mouthed magic that is generally found in movie theaters owned by a guy named Magic.
Each show, Donwill, Wyatt and a guest will present a classic film from the wonderful world of 70's era Blaxploitation and Black cult cinema. The hosts will be mic'ed up providing commentary, lovingly poking fun at some of these films' more absurd and problematic moments while also celebrating an important bygone era of Black independent cinema, whether that's sharing obscure trivia or creating drinking games to highlight a film's surprisingly large number of wide brimmed hats.
So feel free to put on your own wide brimmed hat, grab a drink and settle in to experience moviegoing the old-fashioned, most hilarious way.