Newfest New Voices Filmmaker Grant Showcase
Midnite weekend screenings happen on Friday & Saturday nights (meaning arrive on Friday and/or Saturday night by 11:45pm for seating, the movie starts after midnite)!
Run Time: 90 min. Format: DCP Release Year: 2023
Celebrate the four recipients of the 2023 New Voices Filmmaker Grant, a program NewFest launched last year in partnership with Netflix, with a screening of their recent short films and exciting works-in-progress. Join us as we share the auspicious work from 2023 grantees Terrance Daye, Drew de Pinto, Emily May Jampel, and LaQuan Lewis, and hear what's to come in their future projects and emerging careers.

LUCKY FISH
Dir. Emily May Jampel, USA, 2022, 9 min
Two Asian-American teenagers meet in the bathroom of a Chinese restaurant while having dinner with their families.

MĀNOA VALLEY (WIP)
Dir. Emily May Jampel, USA, 2023, 10 min
Two friends living in Mānoa Valley spend a summer day together before one of them moves to New York City.

ONLY FOR THE NIGHT
Dir. LaQuan Lewis, USA, 2021, 15 min
Sam, a young trans man, struggles to find someone he authentically connects with. One day, he is invited to a party where he meets Anthony, a charismatic guy who takes the time to get to know Sam. The two spend the night together, and Sam seems to regain his hope for romance.

WHERE DO WE GO FROM HERE
Dir. LaQuan Lewis, USA, 2022, 8 min
On the eve of their one year anniversary. Rae and Jamila are celebrating with a date night at home when Rae unexpectedly receives a voice message from her ex lover. This turns the night on its head, leading to a conversation neither girls were expecting to have.

-SHIP: A VISUAL POEM
Dir. Terrance Daye, USA, 2020, 13 min
A black boy learns contradicting lessons of manhood and masculinity on the day of his cousin's funeral.

PRITTY (WIP)
Dir. Terrance Daye, USA, 2022, 14 min
On a scorching summer day at a community pool, a black teen steps out of his comfort zone, and overcomes his fear of the deep end.

LAST CALL
Dir. Drew de Pinto, USA, 2021, 4 min
A magical realist 16mm short following the caretakers of three historic queer bars in San Francisco as they close their establishments, temporarily and permanently, amidst the 2020 COVID lock down.

COMPTONS '22
Dir. Drew de Pinto, USA, 2022, 17 min
Three years before Stonewall, trans sex workers and drag queens rioted against police violence at Compton's Cafeteria. In a poetic intergenerational dialogue, contemporary trans artists interpret oral histories from the legendary Compton's Queens.
UPCOMING
SPECIAL

SCREENINGS SEE ALL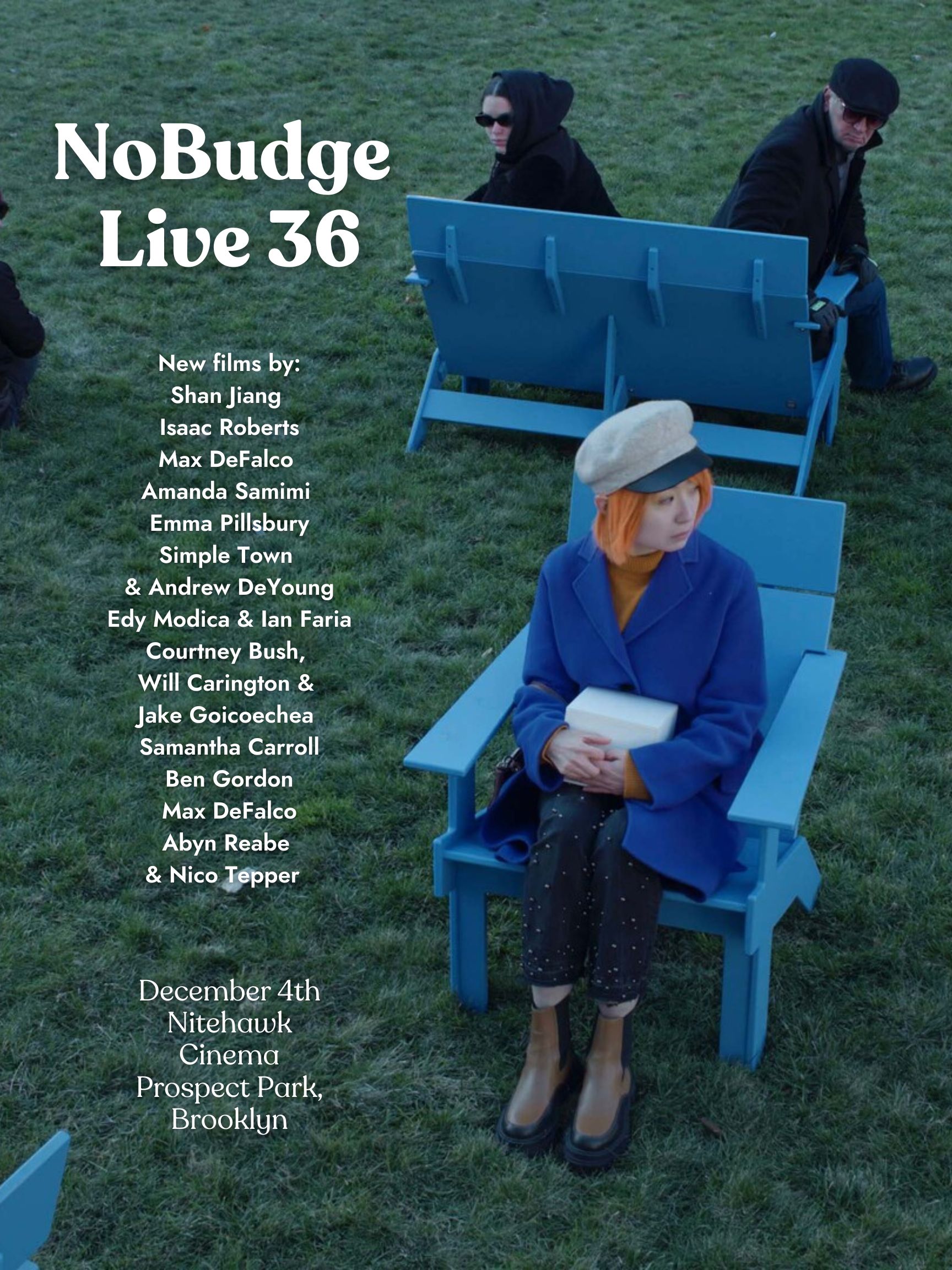 Dec 4
A new program of eleven short films from a group of emerging indie filmmakers mostly based in New York
details