Newfest Shorts: Afternoon Delirium
Midnite weekend screenings happen on Friday & Saturday nights (meaning arrive on Friday and/or Saturday night by 11:45pm for seating, the movie starts after midnite)!
Run Time: 92 min. Format: DCP Release Year: 2023
A genre-fluid, gender-bending program that'll make you feel as if you're in a waking delirium. Step into a realm where the ordinary transforms into the extraordinary, where the tapestry of queer experiences intertwines with mystical, eerie, fantastic worlds, and where the unseen takes center stage. We've come a long way voicing our demands through cinema; now we can sit back and enjoy the mesmerizing shorts that these visionary creators have prepared for us. Each film in this program will enchant, haunt, and take you through fever dreams where anything is possible!
This program will be followed by a Q&A

PIPES
Dirs. Kilian Feusi, Jessica Meier, Sujanth Ravichandran, Switzerland, 2022, 4 min
Bob the plumber is hired to fix a broken pipe and lands to his surprise in a gay fetish club.

GOLD AND MUD
Dir. Conor Dooley, USA, 2023, 9 min
A sprawling story of love and loss, as reflected on a single face.

SKIN
Dir. Cyrus Gainer, USA, 2023, 10 min
In a present-day post-apocalypse where New York City has become a wasteland with a resting temperature of 140 degrees, Kai struggles to find an intimate connection using an online dating device that allows you to feel someone else's touch.

BLIND
Dir. Cory Nixon , USA, 2022, 19 min
A blended group of close friends discover unforeseen things about each other over the course of a tense Halloween week in 2020.

ECSTACY
Dir. Carolina Costa, Mexico/USA, 2023, 8 min
A mystical sci-fi based on Saint Teresa de Avila's writings. Inside a ghostly mausoleum that is an artifact of both the past, and future, these nuns are being affected by a black hole. Ecstasy is an eerie exploration of pleasure.

SAM AND THE UNIVERSE
Dir. Alicia Ramirez, USA, 2023, 13 min
Sam and The Universe is a queer sci-fi film about a non-binary person named Sam who goes on a birthday trip with friends, despite hating their birthday. The film explores mental health, friendship, and the experience of feeling alienated even around the people that love you the most.

TICKS
Dir. Sam Max, USA, 2022, 10 min
In the midst of a violent breakup, Jenny-a drifter-encounters a presence in the woods that causes them to turn against their partner.

I CAN SEE THE SUN BUT I CAN'T FEEL IT YET
Dir. Joseph Wilson , UK, 2023, 18 min
A nightmare in reverie: five young queer people are admitted into a clinic to undergo conversion therapy. Enduring several different and harrowing methods to change their sexual orientation and/or gender identity, the sterile space of abject trauma struggles to suppress the abundance and beauty of queer love.
UPCOMING
SPECIAL

SCREENINGS SEE ALL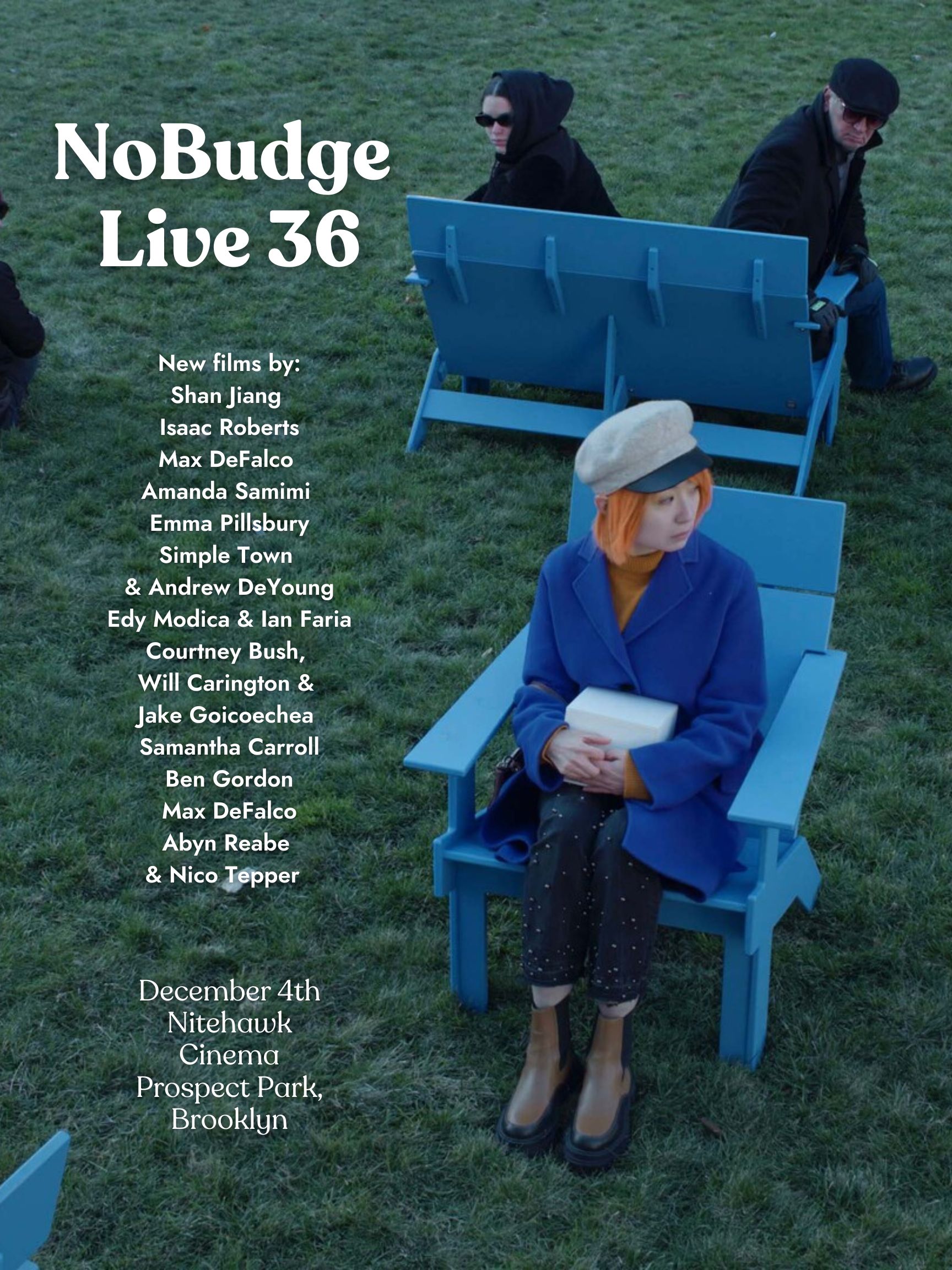 Dec 4
A new program of eleven short films from a group of emerging indie filmmakers mostly based in New York
details