Newfest Shorts: Pop! Goes the Culture
Midnite weekend screenings happen on Friday & Saturday nights (meaning arrive on Friday and/or Saturday night by 11:45pm for seating, the movie starts after midnite)!
Run Time: 84 min. Format: DCP Release Year: 2023
As queer people, we often turn to pop culture for escape, refuge, and guidance. The movies we love, the stories we absorb, the music we listen to on repeat, and the celebrities we idolize become an essential part of ourselves and inform how we move and see the world. This sensational shorts program showcases the unbreakable link between queerness and pop culture — the posters that adorn a childhood bedroom, the talk shows in which we seek comfort, the boy bands we obsess over, the romantic comedies we swoon over, and the fairy tales we read before bed. We are what we watch.
This program will be followed by a Q&A

MIKEY'S ARMY
Dir. Andrew Keenan-Bolger, USA, 2023, 11 min
16-year-old Mikey Alvarez finds himself at a pivotal moment where he must decide whether or not to be open and honest about what he is feeling inside. Not feeling quite ready, Mikey unwittingly conjures courage from a trio of guides who appear in an explosion of glitter and glitz. Can a drag queen, an international pop star and an action film heartthrob tackle a mission this big and give Mikey the confidence he needs?

I LOVE NANCY MEYERS
Dir. Narineh Tahmasebian, USA, 2023, 15 min
Two feminist women on a date contend with their love (and hate) for Nancy Meyers movies, debating issues that arise when viewing the past with present day eyes…and what a kitchen island really means.

RUMPELSTILTSKIN
Dir. Ethan Fuirst, USA, 2023, 8 min
A filmmaker compares his love life to the Rumpelstiltskin fable.

THROCKADACIA
Dir. Blake Lucius Griffey, USA, 2023, 13 min
Sterling and his co-host begin filming their variety talk show as usual, when an unexpected visitor arrives. The man at the door is Sterling's ex-lover, flowers in hand. But the show must go on.

BOYBEND
Dir. Eva Malmberg, Sweden, 2023, 14 min
In an alternative reality Boybend is the world's biggest boyband. In this documentary we get to see exclusive home videos of the band, together with pictures in the spotlight and behind the scenes. Boybend is about to take over the world. But in our reality, Boybend challenges the image of who gets to play the role of a fangirl's dream boy.

SOMEWHERE ALL THE BOYS ARE BIRDS
Dir. Apa Agbayani, USA, 2023, 11 min
Benjie's obsession with long-dead Filipino movie star Jaime Reyes leads him to the rooftop where the actor killed himself. Here, he summons Jaime's ghost for a conversation.

CRUSH ICEBERGS
Dir. Hannah Rafkin, USA, 2022, 15 min
Four queer adults reflect on the onscreen characters that captured their adolescent hearts.

THE PRINCE'S DILEMMA
Dir. Devin Rowe, USA, 2023, 5 min
Prince Philip, who is longing to be with a prince of his own, must decide to follow the traditional tale or forge his own happily ever after.
UPCOMING
SPECIAL

SCREENINGS SEE ALL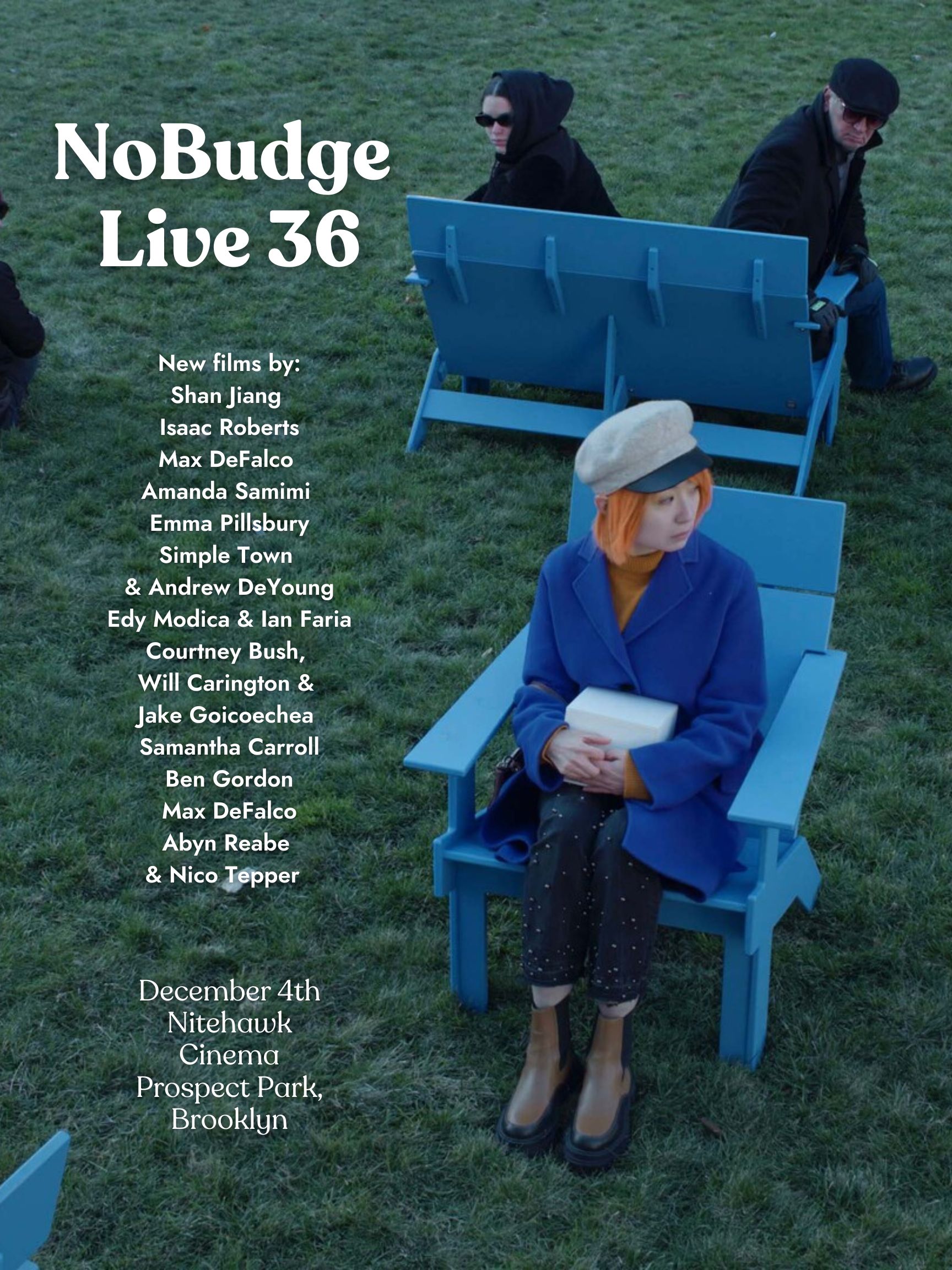 Dec 4
A new program of eleven short films from a group of emerging indie filmmakers mostly based in New York
details