Newfest Shorts: Trans+ Realism
Midnite weekend screenings happen on Friday & Saturday nights (meaning arrive on Friday and/or Saturday night by 11:45pm for seating, the movie starts after midnite)!
Run Time: 89 min. Format: DCP Release Year: 2023
Is Trans+ Realism a new genre, or an undefined category? The origin of the word trans is "to expand beyond," and this powerful program evolves beyond genres, identities and pre-conceptions for an augmented expression of our community. Each film in this program — all-trans and non-binary-directed — offers a glimpse into the diverse spectrum of the trans experience, illuminating the screen with stories about characters fearlessly forging their path and living their truths. These fiction, documentary, and hybrid stories navigate the subtleties of T4T relationships, celebrate radical acceptance, deconstruct the medical paradigm, imagine possible futures, and present the multiple realities in which we care for and inhabit.
This program will be followed by a Q&A

THE SCRIPT
Dirs. Noah Schamus, Brit Fryer, USA, 2023, 15 min
Blending personal interviews with dramatized genre recreations, The Script explores the complicated relationship between trans and nonbinary communities and medical providers regarding gender-affirming care.

I IDENTIFY AS ME
Dirs. Tina Colleen, Monick Monell, USA, 2021, 10 min
Through the intimate lens of eight Black & Brown Trans, gender-diverse people, and masculine-presenting women, the social concept of gender is challenged.

THE DEVICE THAT TURNED ME INTO A CYBORG WAS BORN THE SAME YEAR I WAS
Dir. Chella Man, USA, 2023, 3 min
Chella Man explores his complex relationship with the cochlear implant, and navigating identity between the deaf and hearing worlds.

DO DIGITAL CURANDERAS USE EGGS IN THEIR LIMPIAS?
Dir. Roberto Fatal, USA, 2023, 13 min
A struggling Latinx healer considers abandoning the physical world for promises of a digital utopia.

VAPOR TRAILS
Dir. Willow Skye-Biggs, USA, 2023, 11 min
In 1997 against the backdrop of distant violence, two displaced women find transcendence through connection.

DISMANTLE ME
Dir. Max Disgrace, UK, 2023, 13 min
A comical proposition turns into an arousing powerplay when a smoldering-hot trans woman helps a heartbroken trans man tidy his messy bedroom. Made in collaboration with Trans+ On Screen.

THE YEAR LONG BOULDER
Dir. Brielle LeBlanc, Canada, 2022, 9 min
Billy (Em Grisdale), a moody yet chill twentysomething, opens the film reading yet another poem about "them"—it's the classic queer canundrum ("Are we friends or are we flirting?"), gone on for so long that Billy is approaching a tipping point. Their roommate and best pal Dylan (Marley O'Brien) has been the support and audience for Billy's poetic lament the whole year long, as this emotional boulder has slowly crushed them. After a vague moment off-screen proves the last straw in the dynamic, Dylan finally gives Billy the push they needed: just tell them how you feel! As Billy continues processing their feelings through writing, the film image interprets their poetics in dreamy montage, bringing to light the abstract complexities of Billy's emotional register. Once it all comes out, and Billy tells "them" everything, they realize the answer to this grief lies in its release—that there's strength in vulnerability, laughter in pain, and self-discovery at the heart of self-expression.

HOW TO CARRY WATER
Dir. Sasha Wortzel, USA, 2022, 15 min
This punk rock fairytale doubles as a portrait of Shoog McDaniel — a fat, queer, and disabled photographer working in and around northern Florida's vast network of freshwater springs, the state's source of precious drinking water. For over a decade, Shoog's photographs have transformed the way fat people view themselves and how a fat phobic society views fat bodies. Bringing Shoog's photography to life, the film immerses audiences in a world of fat beauty and liberation, one in which marginalized bodies — including bodies of water — are sacred.
UPCOMING
SPECIAL

SCREENINGS SEE ALL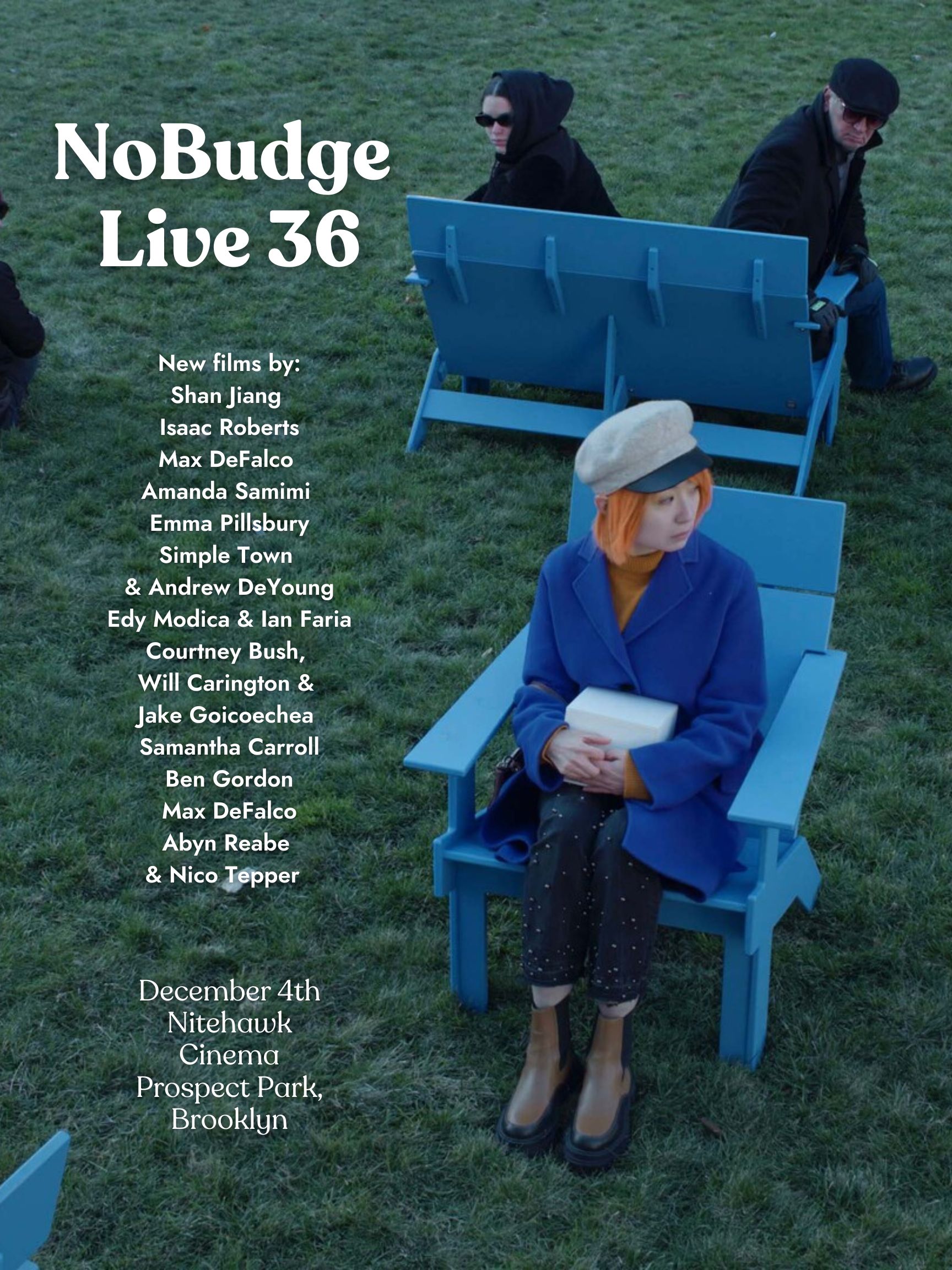 Dec 4
A new program of eleven short films from a group of emerging indie filmmakers mostly based in New York
details