Newfest Shorts: Wake & Bake Brunch
Midnite weekend screenings happen on Friday & Saturday nights (meaning arrive on Friday and/or Saturday night by 11:45pm for seating, the movie starts after midnite)!
Run Time: 75 min. Format: DCP Release Year: 2023
You're cordially invited to join us for an afternoon feast where the devil's lettuce is cinematically on the menu. Lightly inspired by the goofy genius of Gregg Araki's 2005 cult hit SMILEY FACE, this queer stoner combo of very exaggerated and very real stories of canna-bliss will turn that morning frown upside down.
Gather your buds and sink into your seat with this Mary Jane-tinged mixtape that features a makeshift dealer, a mythic puppet, a dangerous appliance, angels and demons, and more surprises that await at our annual Brooklyn Brunch.
This program will be followed by a Q&A

DEALING
Dir. Kendall Alex Payne, USA, 2023, 12 min
Dealing is a stoner comedy about Kai, a depressed lesbian, who picks up a part-time gig delivering weed for a day and through the power of human connection learns to love life again.

BABY YAGA SMOKED ME OUT
Dir. Julia B, USA, 2023, 10 min
In this puppet-tastic queer 420 comedy, a heartbroken and unemployed dyke unknowingly smokes magical weed and summons the mysterious Baba Yaga — an old hag witch that grants wishes for a price.

MONSTER COOKIE
Dir. John E. Kilberg, USA, 2023, 10 min
Frankie wants to pay their rent, go to work, and be a good roommate but is hijacked by their love for weed.

GIRL BLUNT
Dir. Clementine Narcisse, USA, 2023, 11 min
Two young women decide to use their newly found drug-dealing business to get revenge against a conniving man of their past.

GIANNA
Dir. Kait Schuster, USA, 2022, 11 min
Gina, a Filipina Gemini doing her best, takes the the advice of her sliding scale therapist to spend a day with her INNER SABOTEUR. Enter Gianna. Will they make peace, or does Gianna, like, literally want Gina dead?

CRARYLAKE BOATS AND FLOATS
Dir. Spencer Thielmann and Emily Berge, USA, 2022, 10 min
Summer is over. At the combo hot dog stand boat rental shop, Lane hopes to wait out her shift by getting high and avoiding the rain. The arrival of a flirty late-season boat renter, Cara, throws her plans into chaos.

AC UNIT
Dir. Grace Godvin, USA, 2023, 13 min
Hilton and Drew are two best friends living in Brooklyn during the height of a heatwave. After a futile attempt at installing an AC unit, a disaster turns their world on its head and the future becomes incredibly unclear.
UPCOMING
SPECIAL

SCREENINGS SEE ALL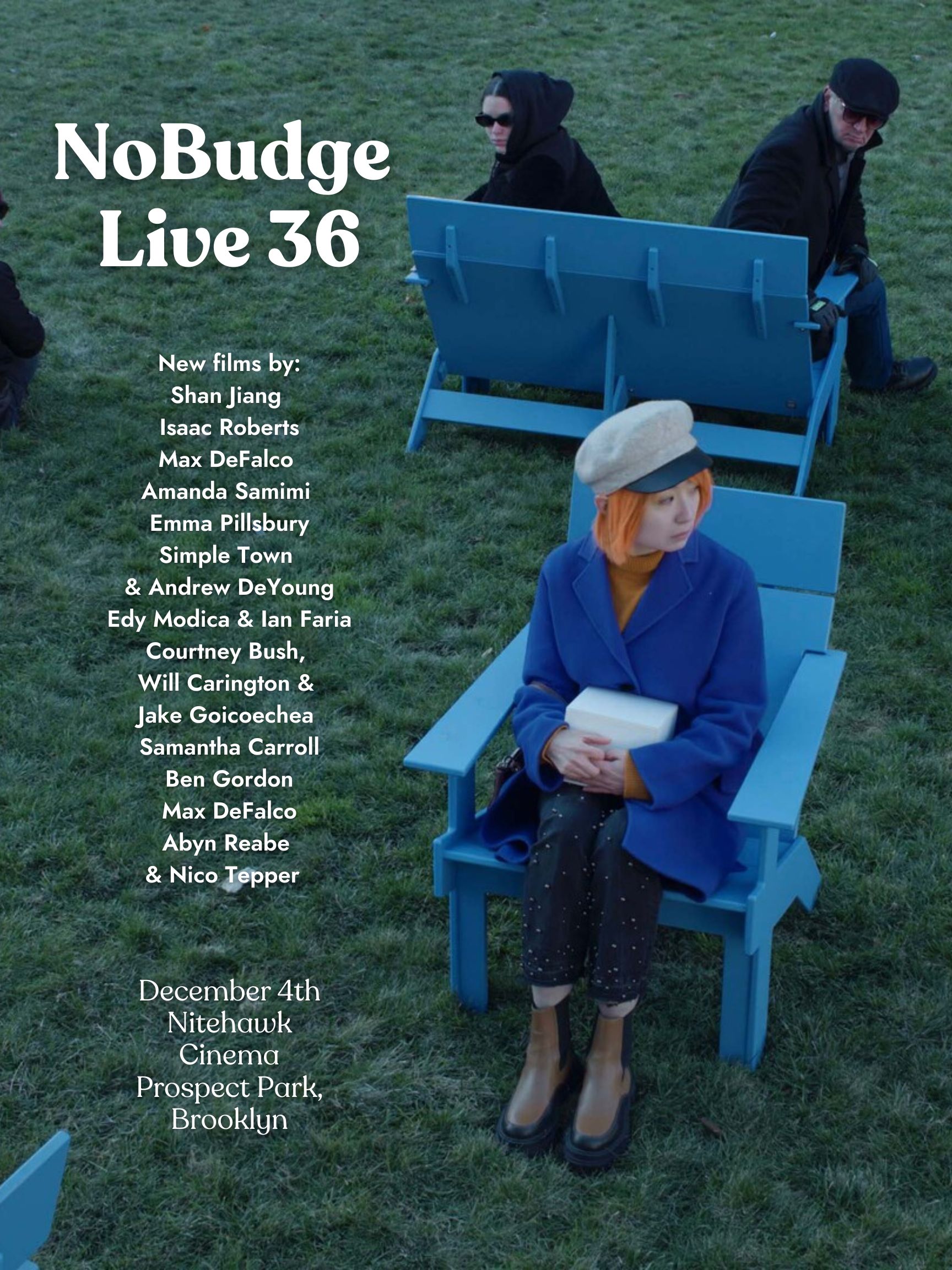 Dec 4
A new program of eleven short films from a group of emerging indie filmmakers mostly based in New York
details