Nitehawk Shorts Festival 2022: MATINEE
Midnite weekend screenings happen on Friday & Saturday nights (meaning arrive on Friday and/or Saturday night by 11:45pm for seating, the movie starts after midnite)!
Run Time: 70 min. Format: DCP
This year's all Female directed Matinee shorts program zeroes in on several emotional, mental, and physical journeys. Whether the subject is coming of age, fighting for basic human rights, or finding a way to break a sweat, this strong collection of shorts is all at once humorous, moving, and artistically eclectic.
HELLO FROM TAIWAN
Tiffany Frances / U.S. / 2019 / 16 min
A Taiwanese American family struggles to reunite across language and cultural barriers, set in the late 1980s and told from a child's perspective.
LOOKING FOR CHANTAL (BUSCANDO A CHANTAL) [World Premiere]
Ana Valeria Castillos / U.S., Dominican Republic / 2020 / 6 min
The Staten Island Ferry sails towards downtown Manhattan. Ana Valeria meanders New York City as she grapples with the COVID-19 pandemic and an evermore strained relationship with her mother in Santo Domingo, hoping to find Chantal, if not herself, in the process.
FITNESS! OR A STORY ABOUT SWEAT
Kana Hatakeyama / U.S. / 2020 / 12 min
A titillating spiritual comedy about finding your deepest nature through technology, human connection…and sweat.
CLAUSTROPHOBIA
Sydney Clara Brafman / U.S. / 2021 / 2 min
HERE COMES SANTA CLAUS.
HERE COMES SANTA CLAUS.
HERE COMES SANTA CLAUS.
HERE COMES SANTA CLAUS.
AMERIGIRL
Samina Saifee / U.S. / 2021 / 10 min
While away at AmeriGirl camp, shy 11-year-old Aaliyah Khan has one goal: to make a friend.
A SHIP FROM GUANTÁNAMO
Veena Rao, Dara Kell / U.S. / 2021 / 7 min
Imprisoned without charges for almost 20 years, an artist finds solace and joy from making intricate ship models out of found materials.
THREADS OF DESIRE
Bianca Di Marco / Italy, U.S. / 2021 / 9 min
A farmer's monotonous life in the Italian countryside is unsettled after she steals an elegant dress.
QUEENIE
Cai Thomas / U.S. / 2019 / 19 min
Queenie, a 73-year-young Black lesbian and resident of Marcy Houses, navigates applying for Stonewall House, NYC's first LGBT elder affordable housing.
UPCOMING
SPECIAL

SCREENINGS SEE ALL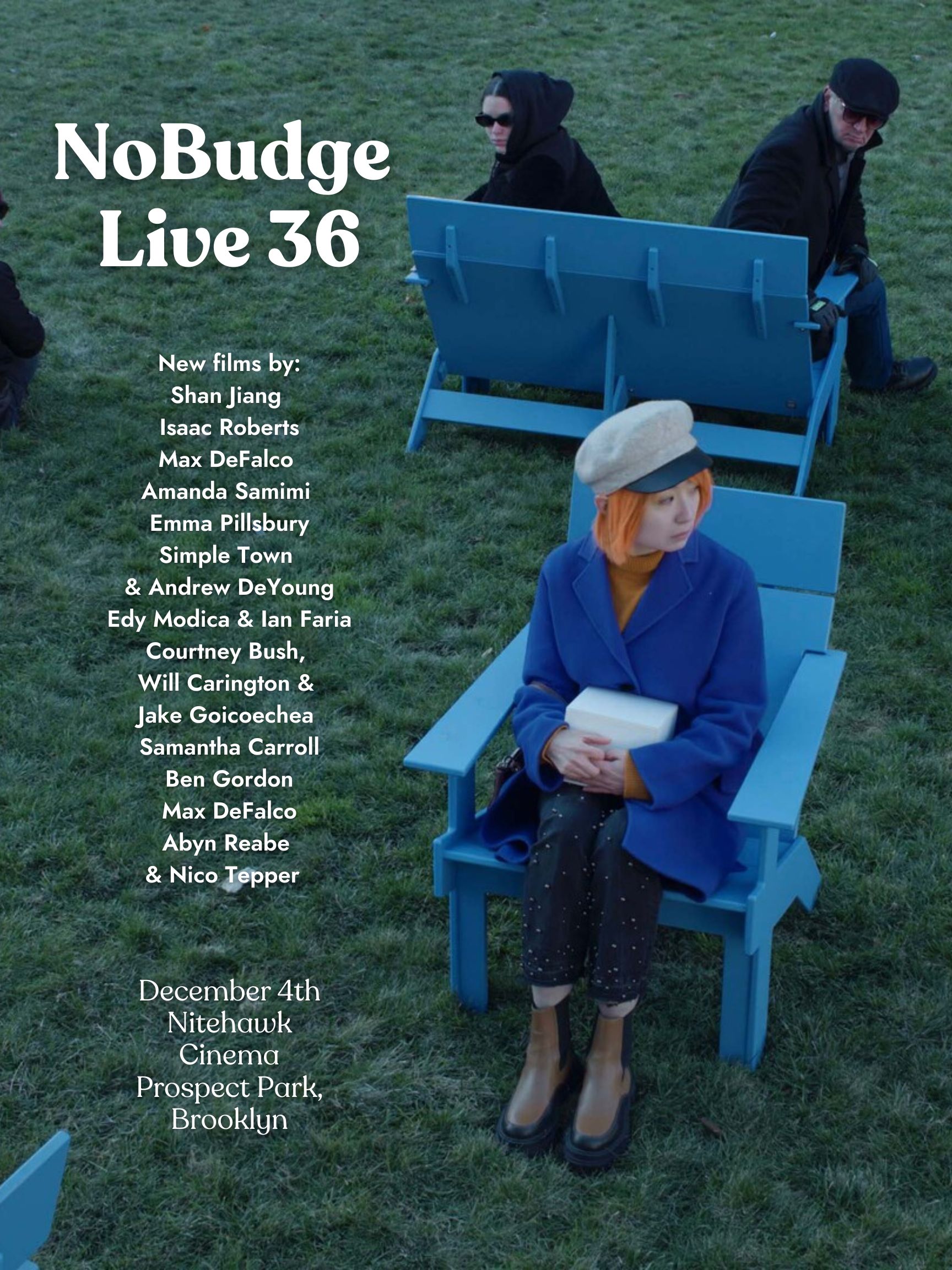 Dec 4
A new program of eleven short films from a group of emerging indie filmmakers mostly based in New York
details