Nitehawk Shorts Festival 2022: OPENING NITE
Midnite weekend screenings happen on Friday & Saturday nights (meaning arrive on Friday and/or Saturday night by 11:45pm for seating, the movie starts after midnite)!
Run Time: 96 min. Format: DCP
The shorts in this program get us off to a rollicking start with inventive animation, comedic pathos, and an assortment of characters that will win your heart. Expect cathartic karaoke, a beauty product pyramid scheme, and one surprisingly resourceful toddler.
NYC TIPS AND TRICKS [World Premiere]
Amber Schaefer / U.S. / 2021 / 11 min
A small time travel vlogger's tour of Coney Island is interrupted by an unexpected call.
YOUNG FOREVER
Stevie Szerlip / U.S. / 2020 / 15 min
A Korean entrepreneur is entangled in a pyramid scheme that goes far beyond beauty product endorsement in an elliptical thriller about risk, survival and loss.
TRICHOTILLOMANIA!
Kelly Schiesswohl / U.S. / 2020 – 2021 / 4 min
TRICHOTILLOMANIA tells the story of one girl's Google-search-gone-wrong to find out why she can't stop pulling out her hair.
COUSINS
Mandy Marcus / U.S. / 2021 / 13 min
A Brooklyn teenager reunites with her Guyanese cousin for the funeral of a relative. On the last day of the wake the girls venture out into the city alone.
IT'S ROCKET SCIENCE
Rachel Knoll / U.S. / 2021 / 5 min
IT'S ROCKET SCIENCE looks at the story of Ky Michaelson, and how his struggle with dyslexia and dropping out of school pushed him to forge his own unique future… building rockets!
ATROPHY
Nick Hartanto, Sam Roden / U.S. / 2020 / 15 min
A stroke victim descends into a nightmare after her husband unearths a mysterious object from their garage.
180 SECONDS
Perry Strong / U.S. / 2020 / 4 min
A man travels six months into the past to warn himself not to gain weight during the pandemic shutdown.
THE SOLDIER [World Premiere]
Sam Cullman, Trip Cullman / U.S. / 2020 / 17 min
Filmed while sheltering in place and made for no money other than Legos to pay one of our actors, THE SOLDIER is the story of 4 year old Sid, left to fend for himself after his family dies. A man shows up, having walked the barren road, and a simple and life sustaining truce is negotiated.
ENLOQUECER [World Premiere]
Hector Prats / U.S. / 2021 / 12 min
After losing her lead actor last minute, a music video director goes to extreme measures to get her new talent to perform, pushing the production to the brink of madness.

UPCOMING
SPECIAL

SCREENINGS SEE ALL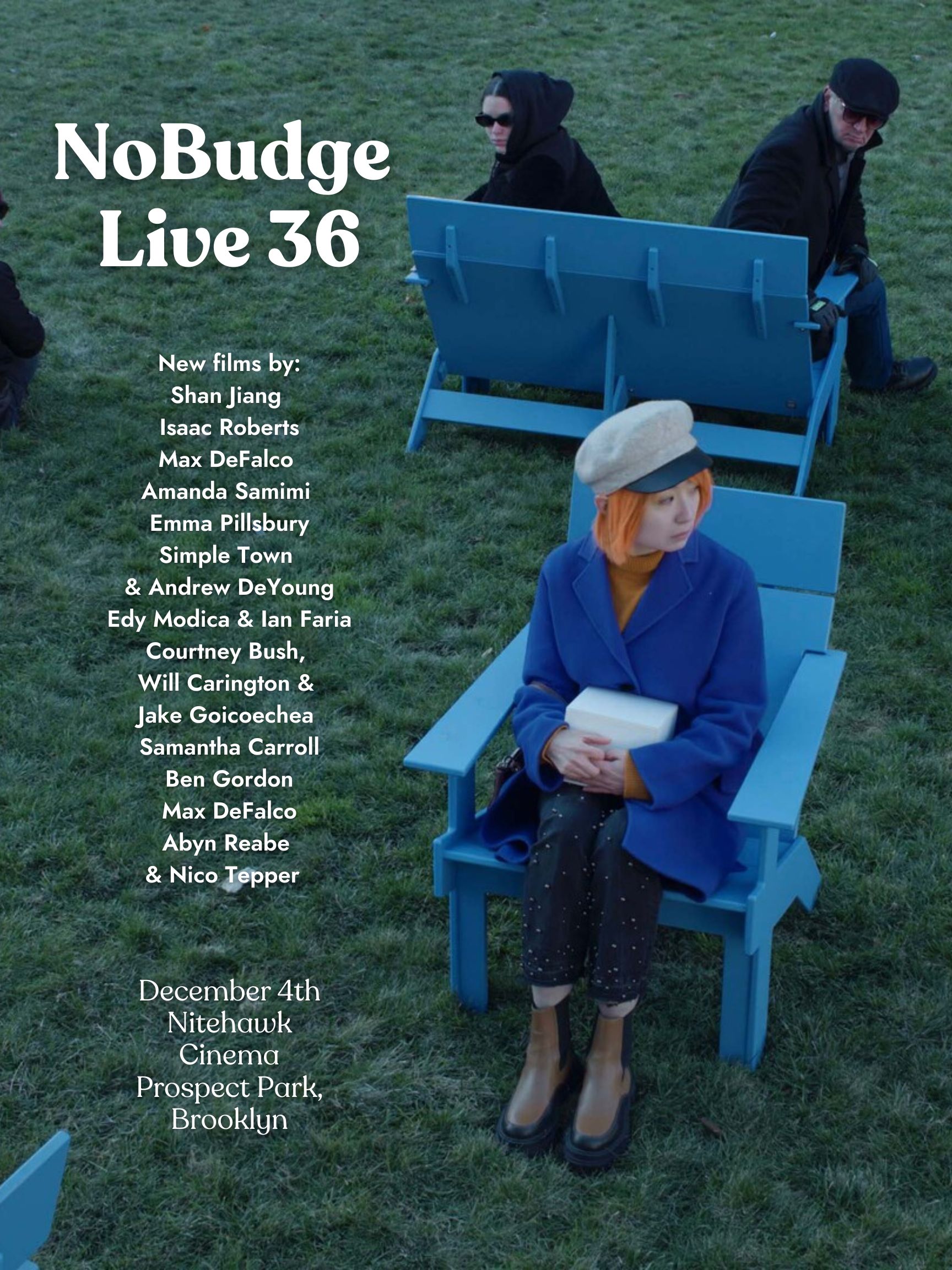 Dec 4
A new program of eleven short films from a group of emerging indie filmmakers mostly based in New York
details