NITEHAWK SHORTS FESTIVAL ANNOUNCES 9TH YEAR PROGRAM
NITEHAWK SHORTS FESTIVAL ANNOUNCES 9TH YEAR PROGRAM
Plus jury line-up, new Future of Film is Female prize, and original commissioned bumper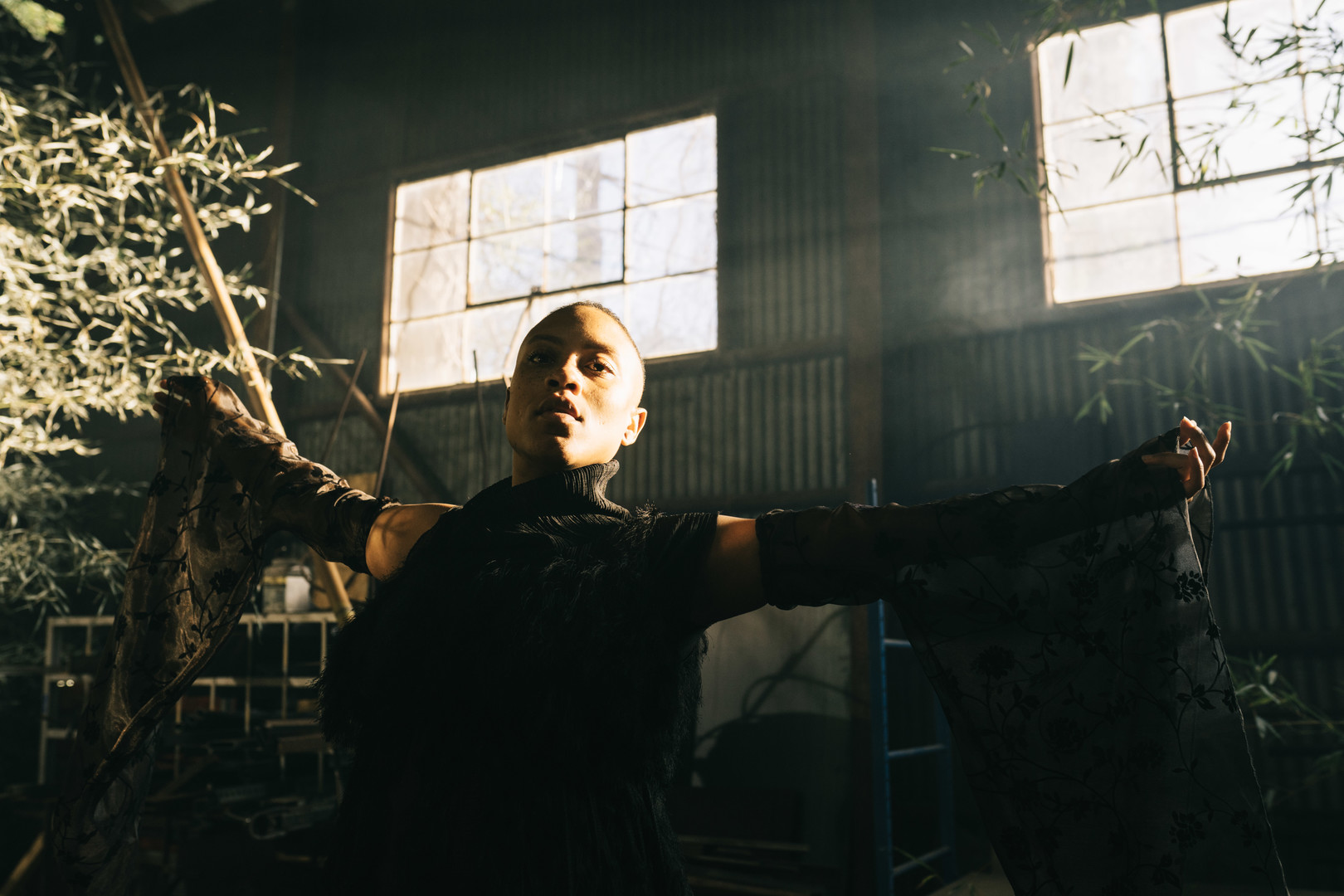 Pictured: Free Noir Papillon (left) and Lollygag (right)
Nitehawk Shorts Festival will return for its ninth year, running from March 1-5 2023.This year marks a few exciting additions. For one,  an unprecedented amount of submissions, the festival will present seven programs total, one more than past years. Another remarkable feature is that of the 60+ shorts included, almost 100% are from submissions. As in previous years the line-up includes filmmakers from diverse backgrounds, with at least half made by female or non-binary filmmakers. Taking place at both Nitehawk venues in Williamsburg and Prospect Park, the festivities will include an Opening and Closing Nite party, many filmmakers in attendance for Q&A, and audiences will be treated to a new commissioned work by animator Leah Shore, who will create an original festival bumper that will play before all programs.
The seven programs in this year's festival, including Opening Nite, Music Driven, Midnite, Matinee One, Matinee Two, NoBudge, and Closing Nite. Opening, Matinee Two, NoBudge and Closing Nite shows will take place at the Prospect Park location, with post-screening parties hosted in the Trees Lounge bar on Opening and Closing nights. Music Driven, Midnite, and Matinee One will be at the Williamsburg location.
Another addition to this year's festival comes in the form of a new prize from Future of Film is Female (FOFIF), which will award one filmmaker $250 and inclusion in the ongoing series hosted by Nitehawk.
The festival line-up includes at least six World Premieres, including PREP, a body builder's fever dream by Raymond Barnett Knudsen, Balikbayan, the story of a Filipina immigrant wishing for more closeness with both her daughters and the family she left behind by Rebecca Rajadnya, and The Singles Retreat, the directorial debut of comedian Jo Firestone about seniors venturing out for romance.
An essential mainstay of the festival, linked to Nitehawk's monthly series Music Driven, puts front and center an array of music videos and musically themed films. This year includes videos for Mitski's Stay Soft, Tove Lo's Grapefruit, and the World Premiere of Jaboukie's BBC, which he directed. Narrative films in the program include Big Three, set in 1961 about a music label's attempt at using focus groups on their upcoming acts and Record Shop, a very NYC story of two DJs in search of a rare salsa record.
As in previous years, Kentucker Audley's NoBudge will have a special program, featuring three first time filmmakers. Audley says, "NoBudge is thrilled to be a part of the Nitehawk Shorts Festival, which is continuing to grow into an essential Brooklyn event in the short film landscape. The talent and ingenuity on display in the films is remarkable and Nitehawk is a perfect place to watch short films and chat with filmmakers afterward. Often overlooked, the short film format is a vital playground for discovery in young filmmakers and it deserves to have its own space and time to shine."
This year's jury includes actress/musician Jessica Pimentel (Orange is the New Black), critic/curator Monica Castillo, entertainment lawyer Alex Threadgold, indie film distributor Matt Grady (Factory 25), and festival alum Amber Schaefer, who currently directs pre-taped films for Saturday Night Live.
As always, the Nitehawk Shorts Festival celebrates its filmmakers with an Opening Nite Party, and will culminate with a Closing Nite Party on March 5th where festival winners will be announced. Prizes this year are generously provided by Heard City, AbelCine, Irving Harvey, Grado Labs, Boris FX, Nice Shoes, AbelCine, Volunteer Lawyers for the Arts, and Vimeo. Drink specials inspired by a selection of shorts will be available at the parties and screenings.
This year's festival is sponsored by MUBI.
ABOUT NITEHAWK SHORTS FESTIVAL
The annual Nitehawk Shorts Festival is a celebration of independent short filmmaking, featuring five days of screenings, special events and parties that highlight and support a diverse range of voices in short films.
Since 2013, the mission of the Nitehawk Shorts Festival has been to highlight exceptional short-form film and videos by artists and filmmakers. The Festival's main slate programming features a range of filmmakers, from emerging film school students to Academy Award nominees, in curated screenings that prioritize conversations between the films over categorical listings. The Nitehawk Shorts Festival provides an inclusive platform for filmmakers to encourage an engagement with new audiences and to establish a dialogue with the New York film community. Programs consist of short films in all forms (animation, documentary, narrative, non-narrative, artist films, music videos, genre) by local, national, and international filmmakers.
The Nitehawk Shorts Festival is held exclusively at Nitehawk Cinema, New York's premiere dine-in theater that pairs exemplary first-run and repertory film programming along with table-side food and beverage service.
LEAH SHORE BIO
Leah showran a weekly docuseries for Billboard Magazine producing both the live action and animated content for over fifty episodes. Their recent animated music video for Peaches (Pussymask) and Tiktok star, Lyn Lapid (Producer Man) have gone viral with over 11 million views. Their award-winning films have shown at film festivals, museums and galleries worldwide. From Sundance, SXSW, Tribeca, to being a featured Director on the Criterion, multiple Vimeo Staff Picks, Vice, The Atlantic and Nowness. They have been featured alongside Eliza Hittman, Katia Blichfeld and Ben Sinclair as one of the 25 New Faces in Filmmaker Magazine.
JURY BIOS
Monica Castillo is a Brooklyn-based critic and curator. Her work has appeared in NPR, the New York Times, Los Angeles Times, Washington Post, Colorado Public Radio, NBC News, RogerEbert.com, The Wrap, Remezcla, Elle Magazine, Marie Claire, and Vulture among others. She is a member of the National Association of Hispanic Journalists, the Online News Association, and the Critics Choice Association.
Amber Schaefer is a director, writer, and sometimes actor. She currently directs pre-taped films for Saturday Night Live. Previously, she directed for Jimmy Kimmel Live!, Netflix, Funny or Die, and College Humor. She has written and directed award winning short films and is a well established commercial director. She has a dog named Michael.
Matt Grady is the founder of Factory 25, an independent film production and distribution company launched in 2009. Factory 25 is a home for conceptually provocative narratives and documentaries. His mission is to expose the world to under-the-radar films, music, and other curiosities theatrically and digitally, as well as on TV, VOD, VHS, and limited edition discs with vinyl LPs and books. Factory 25 titles include Sun Don't Shine, Actual People, Alex Ross Perry's The Color Wheel, Sophia Takal's Green, and the restored Sundance Grand Jury Prize winning film In the Soup by Alexandre Rockwell.
Jessica Pimentel is an actress and musician from Brooklyn, NY Best known for her work as Maria Ruiz on Netflix's 'Orange is the New Black' winning 3 Screen Actors Guild Awards and one nomination. Jessica has also been featured on the "Law & Order" franchise, "Person of Interest", "Blue Bloods" and Amazon's upcoming series "The Horror of Dolores Roach". Film credits include "A Bread Factory", "Slayer: The Repentless Killogy" and the upcoming horror short "Hammer". She holds a degree in theater from The American Academy of Dramatic Arts and is also a classically trained violinist and Hardcore/ Heavy Metal musician.
Alex Threadgold is an entertainment lawyer and partner at Fox Rothschild LLP. His practice is focused on music, film, book publishing, and fine art. Alex's clients include Oscar and Grammy nominated and winning creators as well as tastemaking record labels and production companies. He has DJ'd from Barcelona to Capetown and executive produced records by the likes of MF Doom and Diplo. When not seeking out new music and art from around the world, you can probably find him mixing cocktails at home or cooking over a campfire.